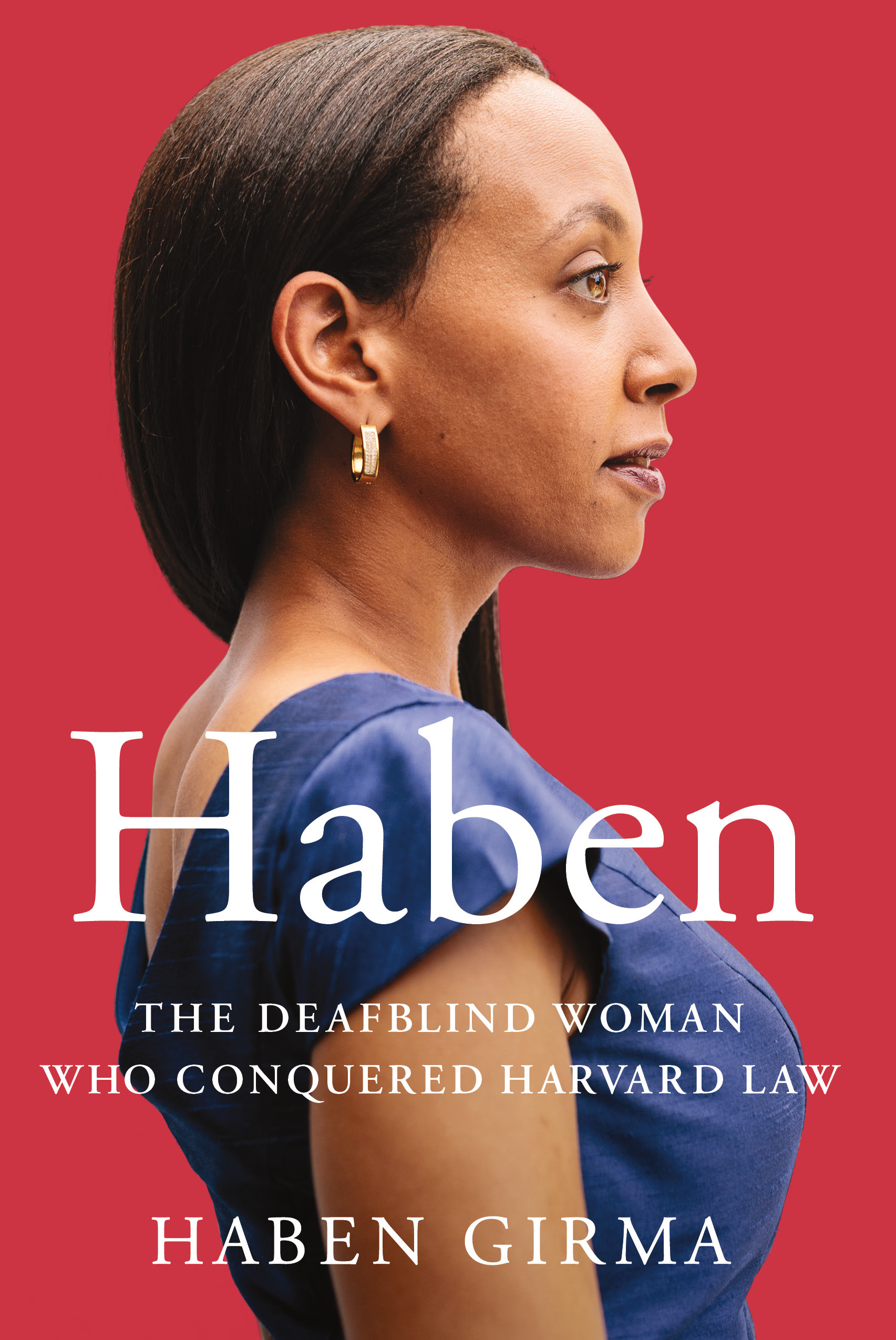 The first Deafblind person to graduate from Harvard Law School, Haben Girma is a human rights lawyer advancing disability justice. President Obama named her a White House Champion of Change. She received the Helen Keller Achievement Award, a spot on the Forbes 30 Under 30 list, and TIME100 Talks. President Bill Clinton, Prime Minister Justin Trudeau, and Chancellor Angela Merkel have all honored Haben. Haben believes disability is an opportunity for innovation, and she teaches organizations the importance of choosing inclusion. The New York Times, Oprah Magazine, and TODAY Show featured her memoir, Haben: The Deafblind Woman Who Conquered Harvard Law.
Haben was born and raised in the San Francisco Bay Area, where she currently lives. Her memoir takes readers on adventures around the world, including her parents' homes in Eritrea and Ethiopia, building a school under the scorching Saharan sun, training with a guide dog in New Jersey, climbing an iceberg in Alaska, fighting for blind readers at a courthouse in Vermont, and talking with President Obama at The White House. Warm, funny, thoughtful, and uplifting, this captivating book is a testament to Haben's determination to resist isolation and find the keys to connection.
The hard cover, paperback, eBook, and audiobook (narrated by Haben herself) are available at most bookstores. Learn more at the book page.
Choosing accessibility is not just about legal requirements, it's also good business. Disabled people are the largest historically underrepresented group, numbering over one billion worldwide. Reaching a group of this scale creates value for everyone. Organizations that prioritize accessibility benefit by gaining access to a much larger audience, improving the experience for both disabled and nondisabled people, and facilitating further innovation. Haben explains in this article, originally published in the Financial Times, "People with disabilities drive innovation."
Haben provides consulting and public speaking on accessibility, diversity, and leadership. Her presentations have touched organizations as wide-ranging as Apple, GE, Lenovo, Microsoft, the New York Times, Oxford Law, Pearson Education, Stanford, and SXSW. The daughter of refugees and a black disabled woman, Haben built her path to success on the belief that inclusion is a choice. We all have the power to advocate. Her engaging presentations ignite audiences to make positive changes in their communities.
Send speaking requests, media inquiries, and other questions to:
Javascript required to display email address.