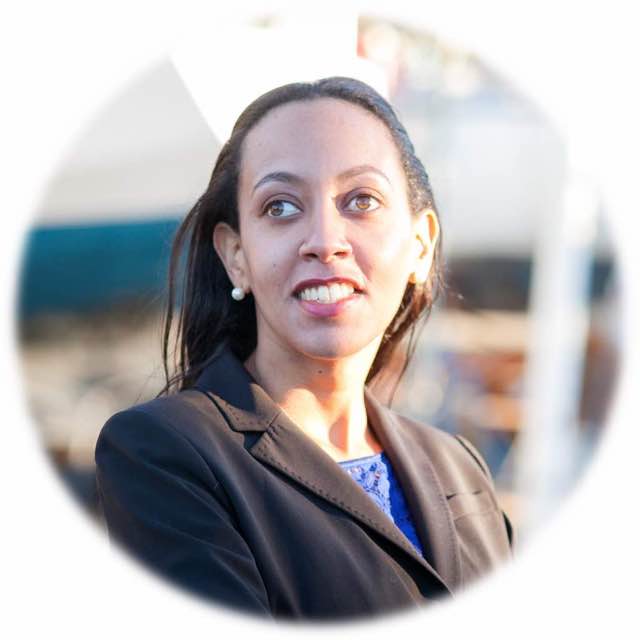 White House Champion of Change, Forbes 30 under 30 leader, and BBC Women of Africa Hero, Haben Girma is an acclaimed access & inclusion advocate. The first Deafblind person to graduate from Harvard Law School, Haben champions equal access to information for people with disabilities, earning her recognition from President Barack Obama and President Bill Clinton.
Haben provides accessibility training, diversity consulting, and public speaking services. Drawing on her training in law, sociology, and technology, Haben advocates designing digital services and developing policies that will ensure a future that offers opportunities to everyone.
A celebrated speaker, Haben had the honor of introducing President Barack Obama and Vice President Joe Biden at the White House Celebration of the 25th Anniversary of the ADA. Her TEDx Talk, highlighting her pioneering work, continues to inspire people to strive for more inclusive communities. Haben lives in Berkeley, California.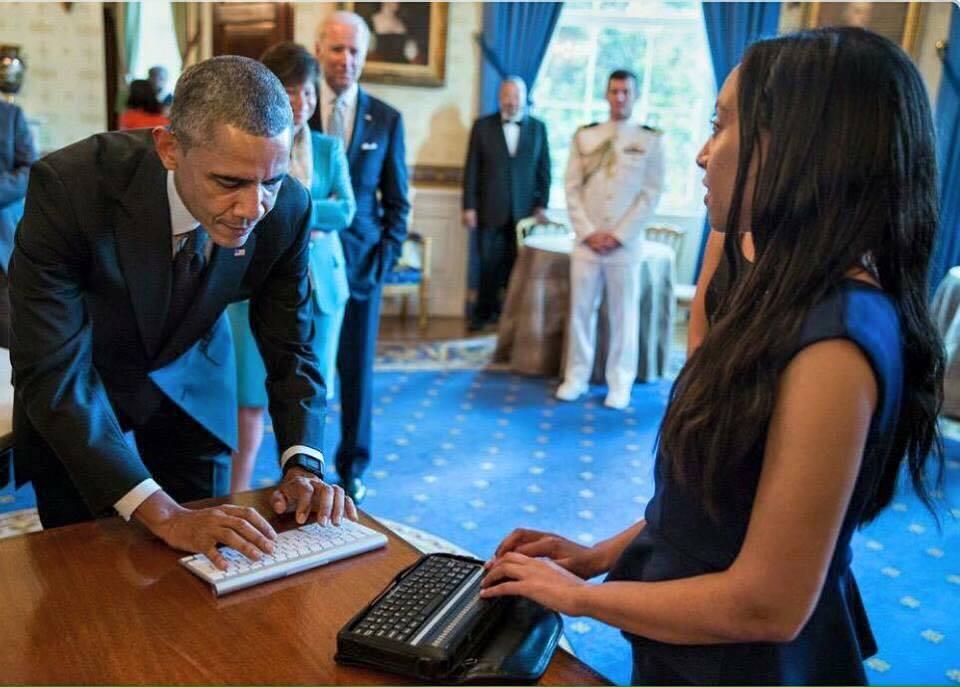 Thank you so much, Haben, for that amazing introduction, and for working to make sure that students with disabilities get a world-class education, just like you have.
— President Barack Obama
There's only one way to get to the top of a ladder, but there are many ways to get to the top of a jungle gym… The ability to forge a unique path with occasional dips, detours and even dead ends presents a better chance for fulfillment.
Sheryl Sandberg, Lean In.
Choosing to change course in my career, I'm leaving litigation. This is my last week at Disability Rights Advocates. I'm stepping away from litigation because I want to help organizations excited about inclusion. Switching to education-based advocacy, I will be providing accessibility training, civil rights workshops, diversity consulting, and public speaking services to interested organizations.
Leaping into the unknown feels scary, exciting, and very familiar. Here we go again, pioneering a new path. There's a lot I don't know, and I'm excited to learn.
Haben Girma is deaf-blind, and the first such person to have graduated from Harvard Law School. Now, she's using her law degree to make sure the Internet is as surf-able for people like her as it is for people who can see and hear.

Raised by refugee parents from Eritrea and Ethiopia, Haben grew up in Oakland, California. She and her older brother, who is also deaf-blind, went through childhood with her parents telling her about what life in Eritrea was like during the nation's 30-year struggle for independence from Ethiopia. "My family's stories," she says, "taught me patience and resilience at an early age, inspiring my disability rights advocacy in the United States."
Full article on psmag.com