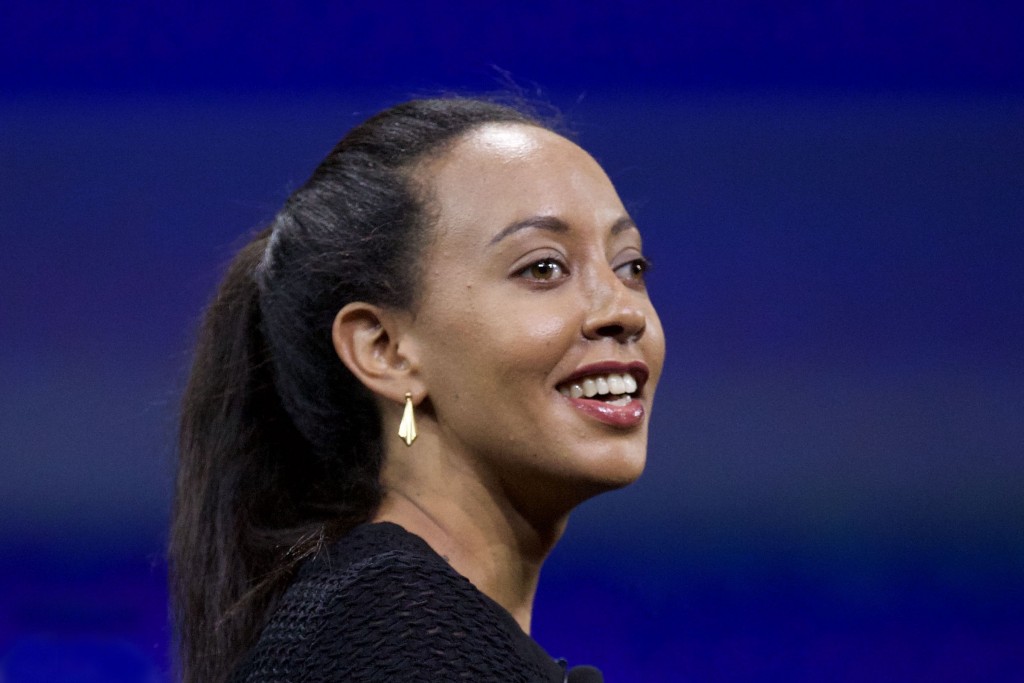 The first Deafblind person to graduate from Harvard Law School, Haben Girma advocates for equal opportunities for people with disabilities. President Obama named her a White House Champion of Change. She received the Helen Keller Achievement Award, and a spot on the Forbes 30 Under 30 list. President Bill Clinton, Prime Minister Justin Trudeau, and Chancellor Angela Merkel have all honored Haben. Haben believes disability is an opportunity for innovation. She travels the world teaching the benefits of choosing inclusion.
Her best selling book Haben: The Deafblind Woman Who Conquered Harvard Law was featured in the New York Times, Oprah Magazine, People, The Wall Street Journal, and the Today Show.
Review Haben's brief guide on producing positive disability stories.
Haben offers accessibility and diversity training, consulting, and professional speaking services. Haben combines her knowledge of law, sociology, and technology to teach clients the benefits of fully accessible products and services. Her insights help to expand our thinking, creating lasting, positive change among people and communities.
Disability & Innovation: The Universal Benefits of Inclusive Design
People with disabilities represent the largest minority group, numbering one billion worldwide. Reaching a group of this scale creates value for everyone. Organizations that prioritize accessibility benefit by gaining access to a much larger user base, improving the experience for both disabled and non-disabled users, and facilitating further innovation. Watch Haben teach 4,000 developers the connection between disability & innovation at Apple's 2016 Worldwide Developers Conference.
Leadership and Advocacy
The daughter of refugees, a Black woman, and disabled, Haben developed a powerful path to success, rooted in her belief that inclusion is a choice. We all have the power to advocate for positive change. Becoming a leader begins by role-modeling the change we need in this world. Haben provides valuable insights that help people become better leaders. Watch Haben share leadership advice with St. Catherine University's graduates in her Commencement Address.
Communication Strategies for a Winning Story
Powerful stories drive successful businesses. Compelling stories communicate what sets an organization apart and how that difference serves as an advantage. Haben Girma is a talented storyteller who helps people frame difference as an asset. Born Deafblind, Haben fought off low expectations, choosing to create her own pioneering story that has led to international acclaim. Through an engaging presentation, Haben provides participants with communication strategies for developing a winning story.
Send speaking requests, media inquiries, and other questions to:
Javascript required to display email address.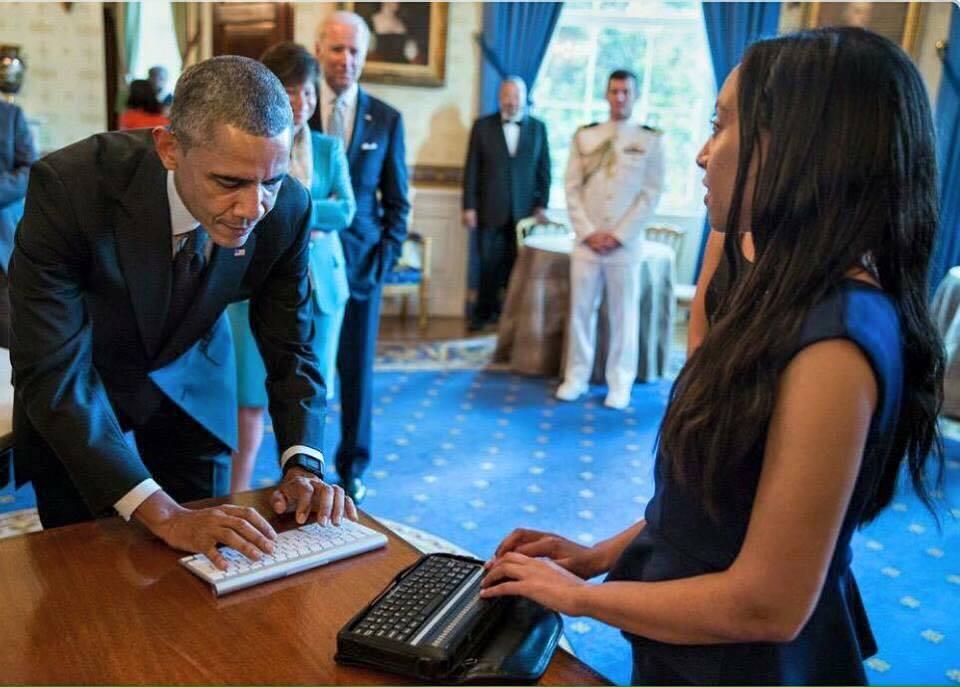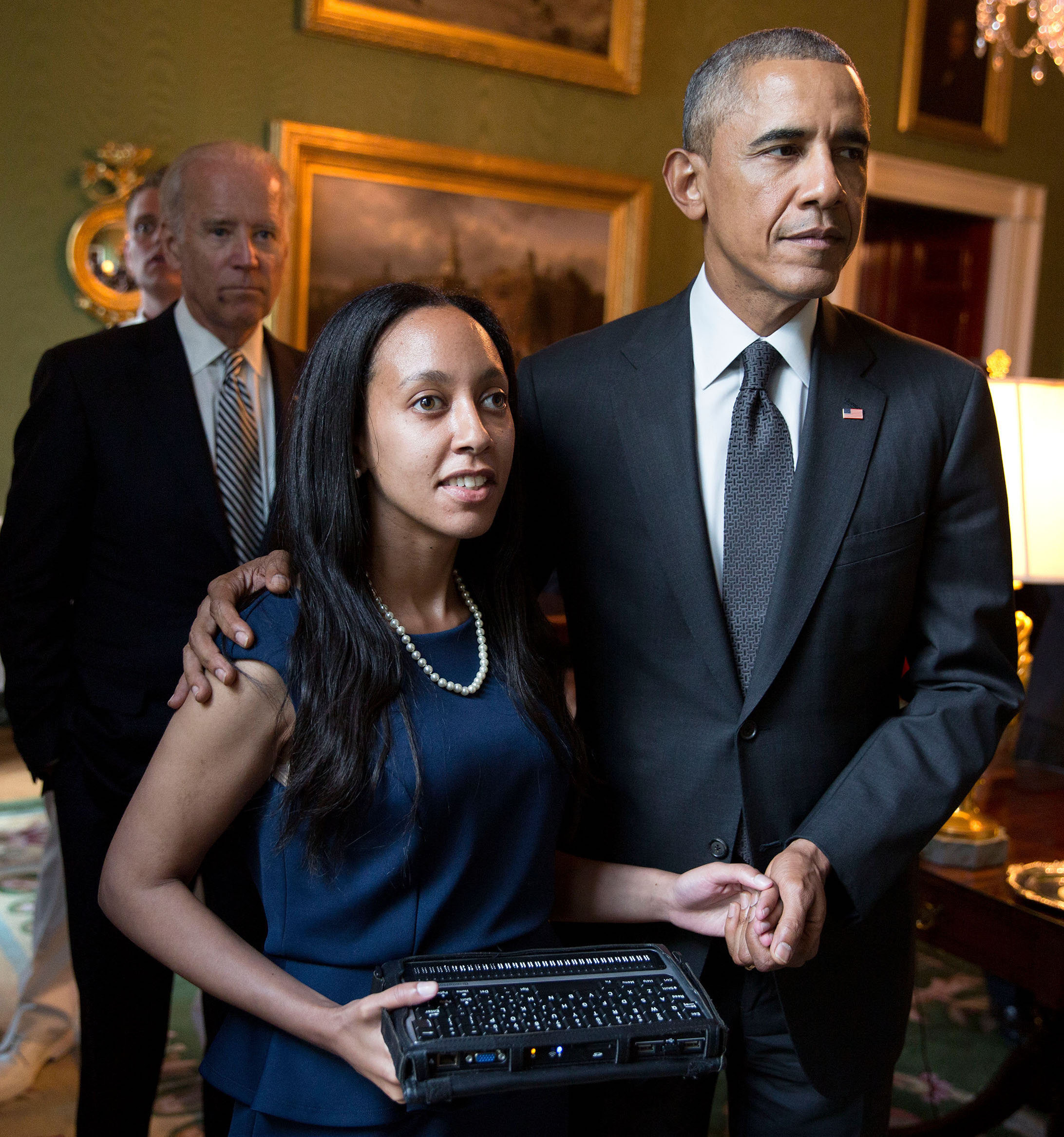 What People Say About Haben
Thank you so much, Haben, for that amazing introduction, and for working to make sure that students with disabilities get a world-class education, just like you have. So please give Haben a big round of applause.
– President Barack Obama
She got out of Harvard, and you know what she's doing? She is an advocate for opportunities for people with disabilities. Because in fact they have enormous ability, and all over the world that ability is going untapped, diminishing their lives and the rest of ours as well. So let's give her a big round!
– President Bill Clinton
I wish to take this opportunity, as well, to recognize you for your lifelong advocacy for people with disabilities, especially for the deaf-blind community. As a teacher and Prime Minister, I am particularly grateful for your work to ensure that students with disabilities have access to the tools they need to thrive at school and beyond. When our society is inclusive, we are all better off.
– Prime Minister Justin Trudeau
Haben had the honor of introducing President Barack Obama and Vice President Joe Biden at the White House 25th Anniversary Celebration of the Americans with Disabilities Act.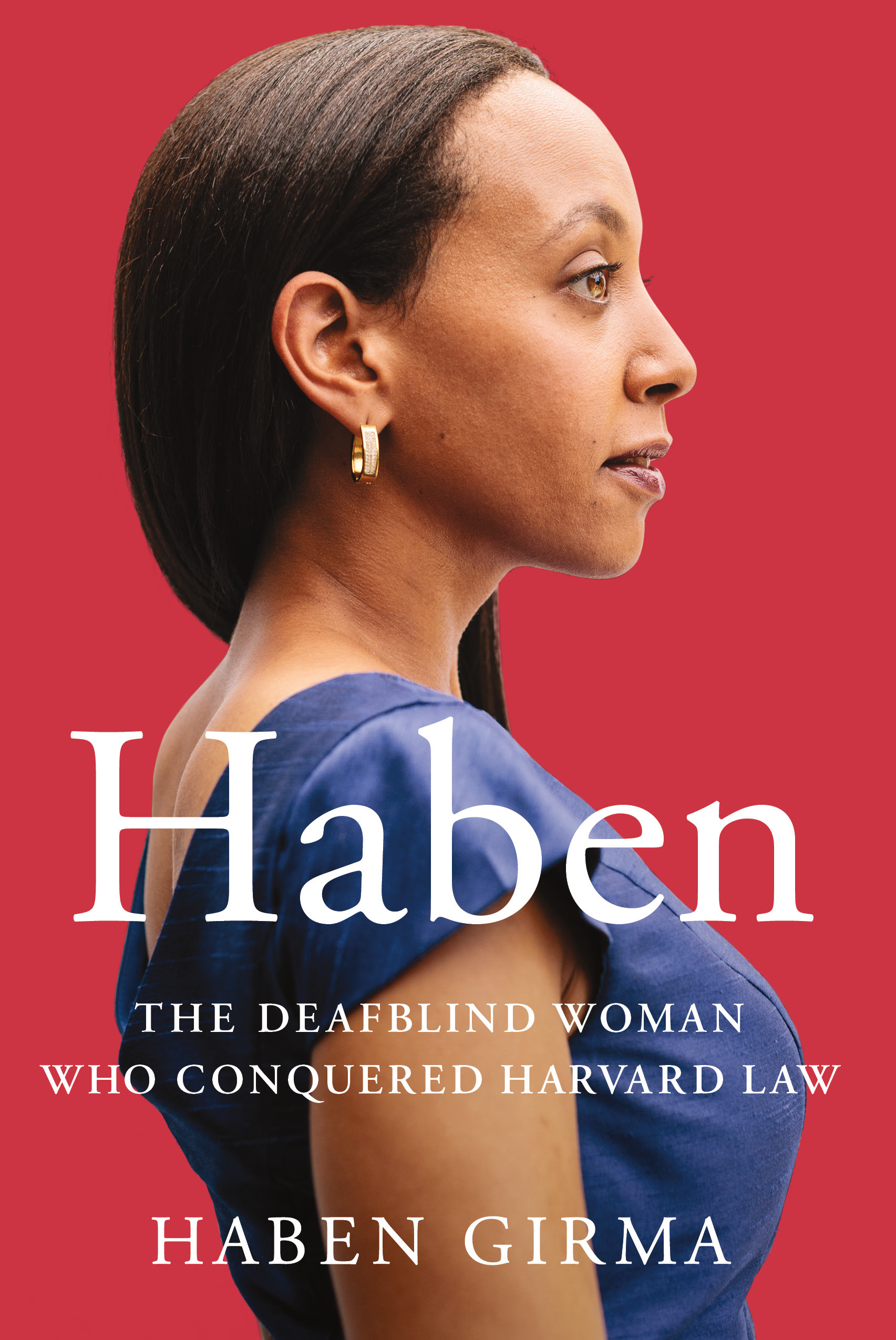 | | | |
| --- | --- | --- |
| September 26 | Baltimore, MD | National Recreation and Park Association Conference |
| October 7 | Seattle, WA | Book talk & signing at Third Place Books (Lake Forest Park) |
| October 16 | Stanford, CA | Book talk & signing at Stanford University |
| October 17 | San Francisco, CA | GirlVentures: No Man's Land Film Festival |
| October 19 | Toronto, Canada | Archangel Summit |
| October 21 | Williamstown, MA | Williams College |
| October 23 | Towson, MD | Towson University |
| November 6 | Orlando, FL | Microsoft Ignite |
| November 16 | Berkeley, CA | Haben Girma In Conversation with Lainey Feingold |
| November 18 | Washington, DC | Association of University Centers on Disabilities Conference |
| November 26 | London, England | The Society for Computers & Law's Sir Brian Neill Lecture |
| January 30 | San Francisco, CA | Open Forum: New World of Work: Mobilizing the Disability Workforce |