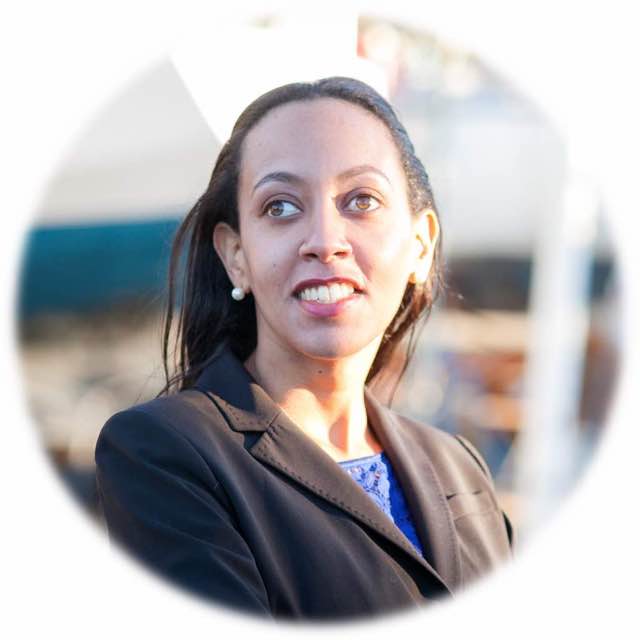 White House Champion of Change, Forbes 30 under 30 leader, and BBC Women of Africa Hero, Haben Girma is an acclaimed access & inclusion advocate. The first Deafblind person to graduate from Harvard Law School, Haben champions equal access to information for people with disabilities, earning her recognition from President Barack Obama and President Bill Clinton.
Haben provides accessibility training, diversity consulting, and public speaking services. Drawing on her training in law, sociology, and technology, Haben advocates designing digital services and developing policies that will ensure a future that offers opportunities to everyone.
A celebrated speaker, Haben had the honor of introducing President Barack Obama and Vice President Joe Biden at the White House Celebration of the 25th Anniversary of the ADA. Her TEDx Talk, highlighting her pioneering work, continues to inspire people to strive for more inclusive communities. Haben lives in Berkeley, California.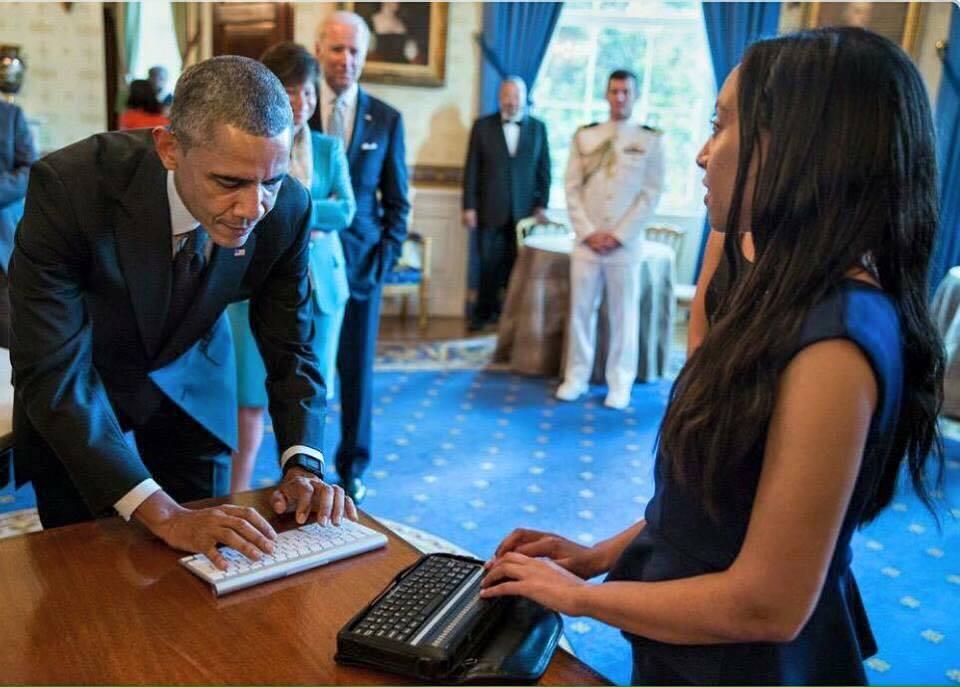 Thank you so much, Haben, for that amazing introduction, and for working to make sure that students with disabilities get a world-class education, just like you have.
— President Barack Obama
I met with President Bill Clinton before my keynote address at the 2016 Clinton Global Initiative University. Here's what he said the following day:
President Bill Clinton: I don't want to embarrass her, but sitting over here on the front row, is a young woman who graduated from Harvard Law School, without the ability to see or hear. (Applause)
Scene: The camera pulls back, revealing Chelsea Clinton and Conan O'Brien also sitting on stage with President Clinton. A blue background bearing the Clinton Foundation logo stands behind them.
President Bill Clinton: She speaks perfect English — (Continued Applause) — wait, she speaks perfect English; I have no idea how she learned how to do that. With the capacity of the technology, of both a friend and aide who is typing in what I'm saying, it goes to her through a machine which translates it into Braille. So, next time you think life is tough… She got out of Harvard, and you know what she's doing? She is an advocate for opportunities for people with disabilities. Because in fact they have enormous ability, and all over the world that ability is going untapped, diminishing their lives and the rest of ours as well. So let's give her a big round! (Applause) Stand up! Please stand up, stand up, stand up! (Applause)
Scene: In the front row of the auditorium, as the audience applauds, Rachna Shah types at lightning speed while Haben Girma reads next to her. Surprised and smiling, Haben hands her computer to her […]
There's only one way to get to the top of a ladder, but there are many ways to get to the top of a jungle gym… The ability to forge a unique path with occasional dips, detours and even dead ends presents a better chance for fulfillment.
Sheryl Sandberg, Lean In.
Choosing to change course in my career, I'm leaving litigation. This is my last week at Disability Rights Advocates. I'm stepping away from litigation because I want to help organizations excited about inclusion. Switching to education-based advocacy, I will be providing accessibility training, civil rights workshops, diversity consulting, and public speaking services to interested organizations.
Leaping into the unknown feels scary, exciting, and very familiar. Here we go again, pioneering a new path. There's a lot I don't know, and I'm excited to learn.