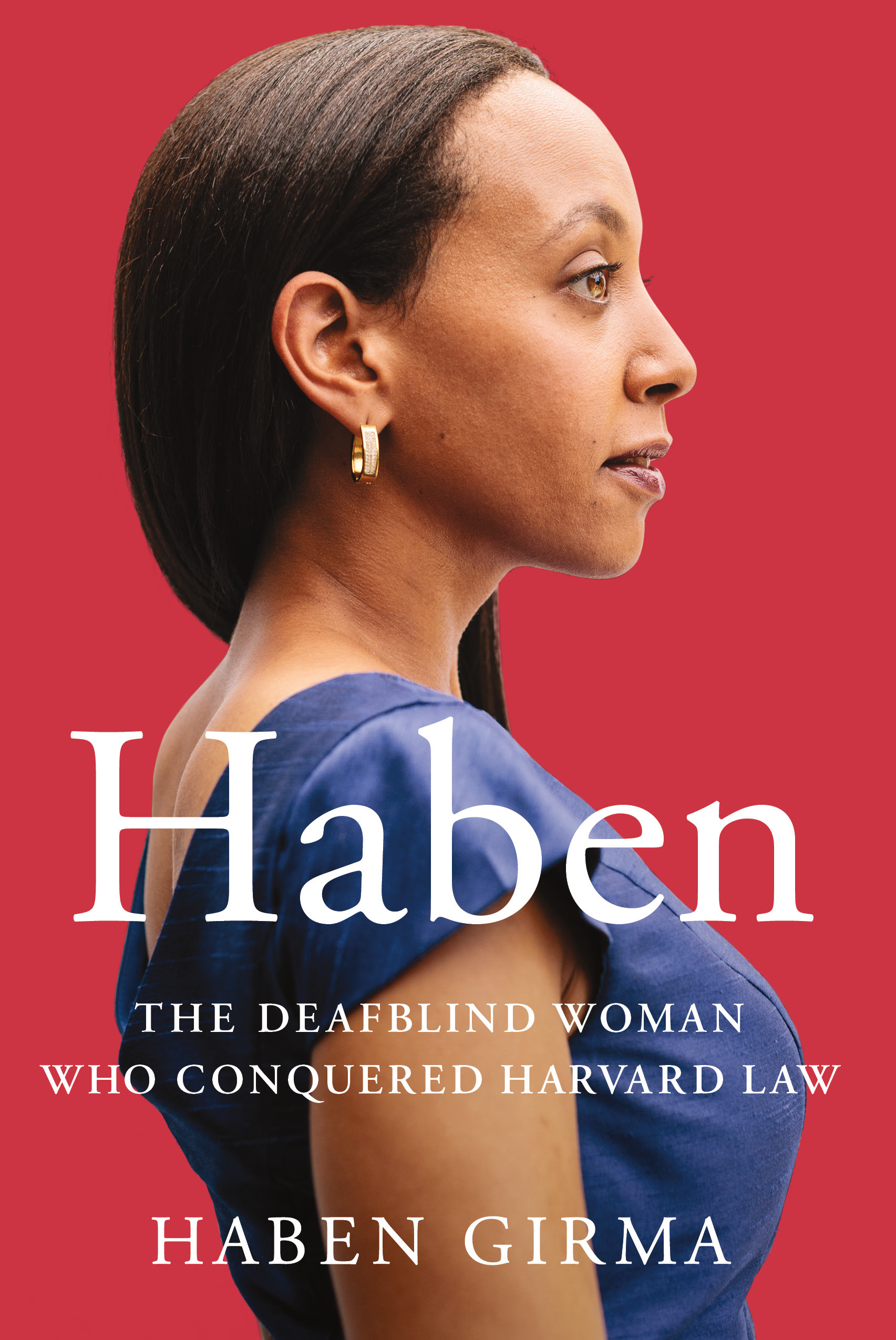 The first Deafblind person to graduate from Harvard Law School, Haben Girma is a human rights lawyer advancing disability justice. President Obama named her a White House Champion of Change. She received the Helen Keller Achievement Award, a spot on the Forbes 30 Under 30 list, and TIME100 Talks. President Bill Clinton, Prime Minister Justin Trudeau, and Chancellor Angela Merkel have all honored Haben. Haben believes disability is an opportunity for innovation, and she teaches organizations the importance of choosing inclusion. The New York Times, Oprah Magazine, and TODAY Show featured her memoir, Haben: The Deafblind Woman Who Conquered Harvard Law.
Haben was born and raised in the San Francisco Bay Area, where she currently lives. Her memoir takes readers on adventures around the world, including her parents' homes in Eritrea and Ethiopia, building a school under the scorching Saharan sun, training with a guide dog in New Jersey, climbing an iceberg in Alaska, fighting for blind readers at a courthouse in Vermont, and talking with President Obama at The White House. Warm, funny, thoughtful, and uplifting, this captivating book is a testament to Haben's determination to resist isolation and find the keys to connection.
The hard cover, paperback, eBook, and audiobook (narrated by Haben herself) are available at most bookstores. Learn more at the book page.
Choosing accessibility is not just about legal requirements, it's also good business. Disabled people are the largest historically underrepresented group, numbering over one billion worldwide. Reaching a group of this scale creates value for everyone. Organizations that prioritize accessibility benefit by gaining access to a much larger audience, improving the experience for both disabled and nondisabled people, and facilitating further innovation. Haben explains in this article, originally published in the Financial Times, "People with disabilities drive innovation."
Haben provides consulting and public speaking on accessibility, diversity, and leadership. Her presentations have touched organizations as wide-ranging as Apple, GE, Lenovo, Microsoft, the New York Times, Oxford Law, Pearson Education, Stanford, and SXSW. The daughter of refugees and a black disabled woman, Haben built her path to success on the belief that inclusion is a choice. We all have the power to advocate. Her engaging presentations ignite audiences to make positive changes in their communities.
Send speaking requests, media inquiries, and other questions to:
Javascript required to display email address.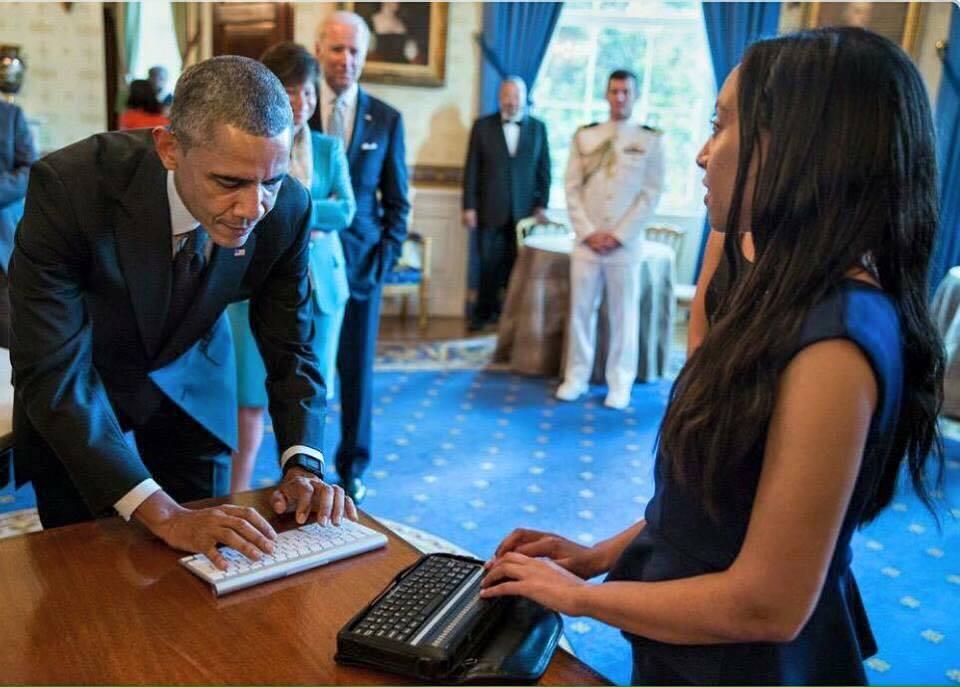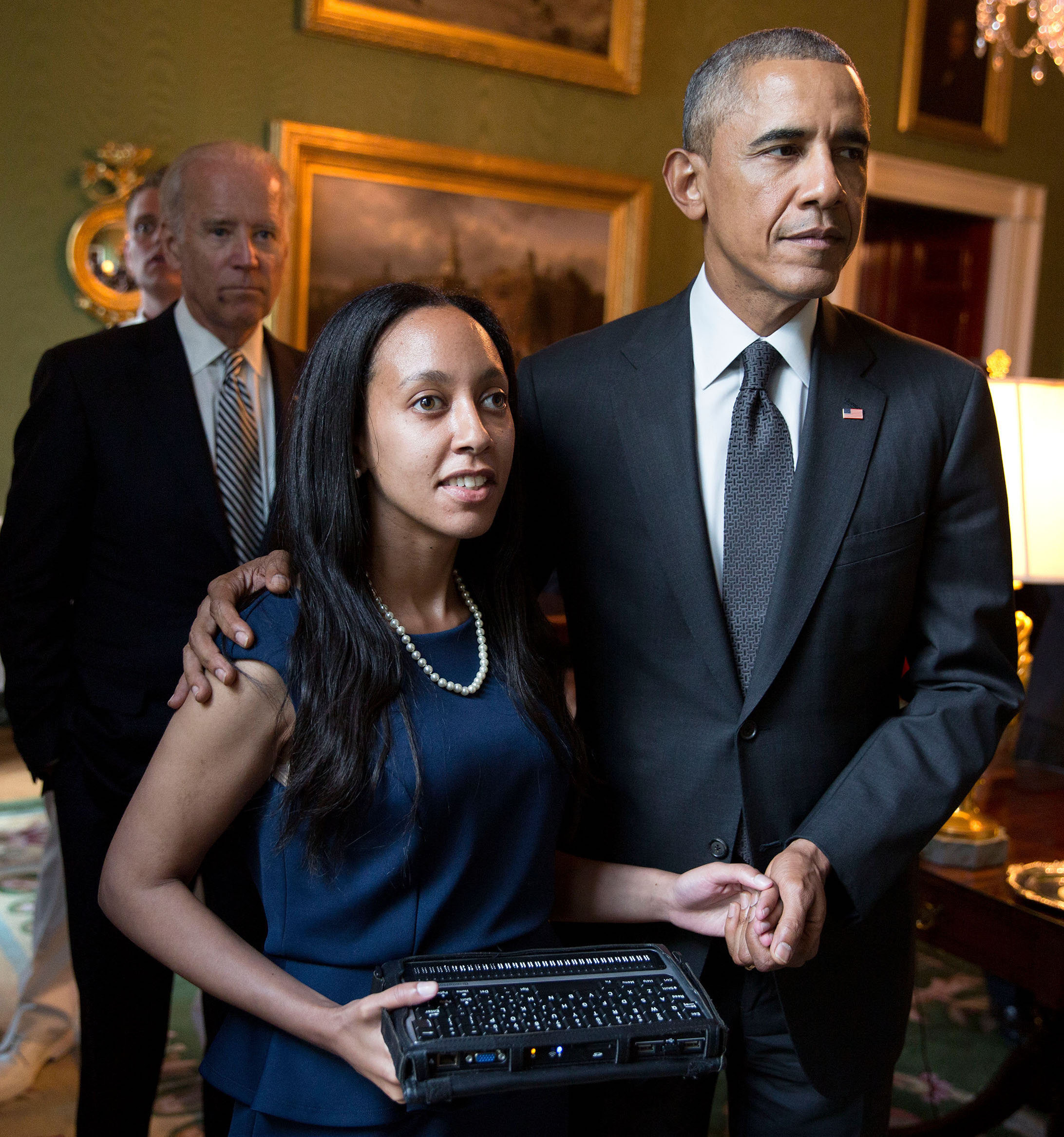 What People Say About Haben
Thank you so much, Haben, for that amazing introduction, and for working to make sure that students with disabilities get a world-class education, just like you have. So please give Haben a big round of applause.
– President Barack Obama
She got out of Harvard, and you know what she's doing? She is an advocate for opportunities for people with disabilities. Because in fact they have enormous ability, and all over the world that ability is going untapped, diminishing their lives and the rest of ours as well. So let's give her a big round!
– President Bill Clinton
I wish to take this opportunity, as well, to recognize you for your lifelong advocacy for people with disabilities, especially for the deaf-blind community. As a teacher and Prime Minister, I am particularly grateful for your work to ensure that students with disabilities have access to the tools they need to thrive at school and beyond. When our society is inclusive, we are all better off.
– Prime Minister Justin Trudeau
Most street corners lack pedestrian signals we can feel or hear. Imagine the liberation offered by an app using AI to read visual signals! OKO is free, too!
I'm excited for portable, accessible pedestrian signals, but I also have questions: How reliable is it?
Over eighty percent of physicians suffer from disability bias, yet California's End of Life Option Act lacks protections against ableism and racism. We have filed a lawsuit to stop this discriminatory law.
Please add your name to the petition
If you or someone you know needs immediate help, call or text the Suicide & Crisis Lifeline at 988.
Because of limited support for this great organization, because of systemic ableism, the disabled researchers will not be paid. Society needs to invest in STEM accessibility and treat disabled researchers as equals.
Learn about Mission AstroAccess.