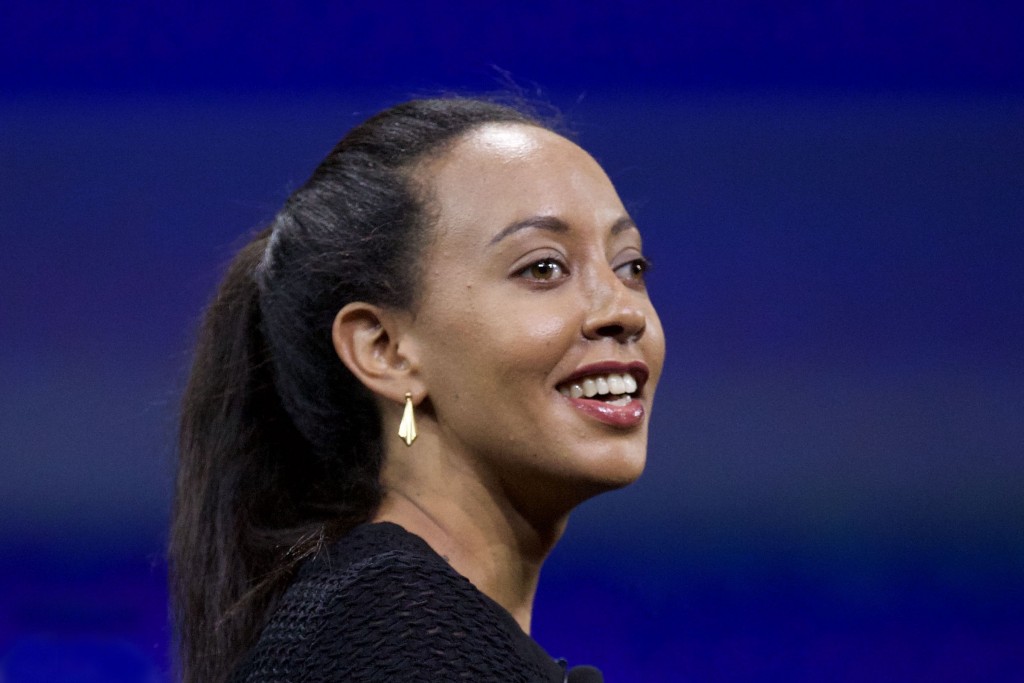 The first Deafblind person to graduate from Harvard Law School, Haben Girma advocates for equal opportunities for people with disabilities. President Obama named her a White House Champion of Change. She received the Helen Keller Achievement Award, and a spot on Forbes 30 Under 30. Haben travels the world consulting and public speaking, teaching clients the benefits of fully accessible products and services. She's a talented storyteller who helps people frame difference as an asset. She resisted society's low expectations, choosing to create her own pioneering story. Haben is working on a book that will be published by Hachette in 2019.
Haben has been featured extensively in media around the world, including the BBC, NBC, Forbes, NPR, and many more. If you work in media, please read this brief guide on producing positive disability stories. You can read Haben's FAQ and featured work.
Haben offers accessibility and diversity training, consulting, and professional speaking services. Haben combines her knowledge of law, sociology, and technology to teach clients the benefits of fully accessible products and services. Her insights help to expand our thinking, creating lasting, positive change among people and communities.
Disability & Innovation: The Universal Benefits of Inclusive Design
People with disabilities represent the largest minority group, numbering one billion worldwide. Reaching a group of this scale creates value for everyone. Organizations that prioritize accessibility benefit by gaining access to a much larger user base, improving the experience for both disabled and non-disabled users, and facilitating further innovation. Watch Haben teach 4,000 developers the connection between disability & innovation at Apple's 2016 Worldwide Developers Conference.
Leadership and Advocacy
The daughter of refugees, a Black woman, and disabled, Haben developed a powerful path to success, rooted in her belief that inclusion is a choice. We all have the power to advocate for positive change. Becoming a leader begins by role-modeling the change we need in this world. Haben provides valuable insights that help people become better leaders. Watch Haben share leadership advice with St. Catherine University's graduates in her Commencement Address.
Communication Strategies for a Winning Story
Powerful stories drive successful businesses. Compelling stories communicate what sets an organization apart and how that difference serves as an advantage. Haben Girma is a talented storyteller who helps people frame difference as an asset. Born Deafblind, Haben fought off low expectations, choosing to create her own pioneering story that has led to international acclaim. Through an engaging presentation, Haben provides participants with communication strategies for developing a winning story.
Send speaking requests, media inquiries, and other questions to:
Javascript required to display email address.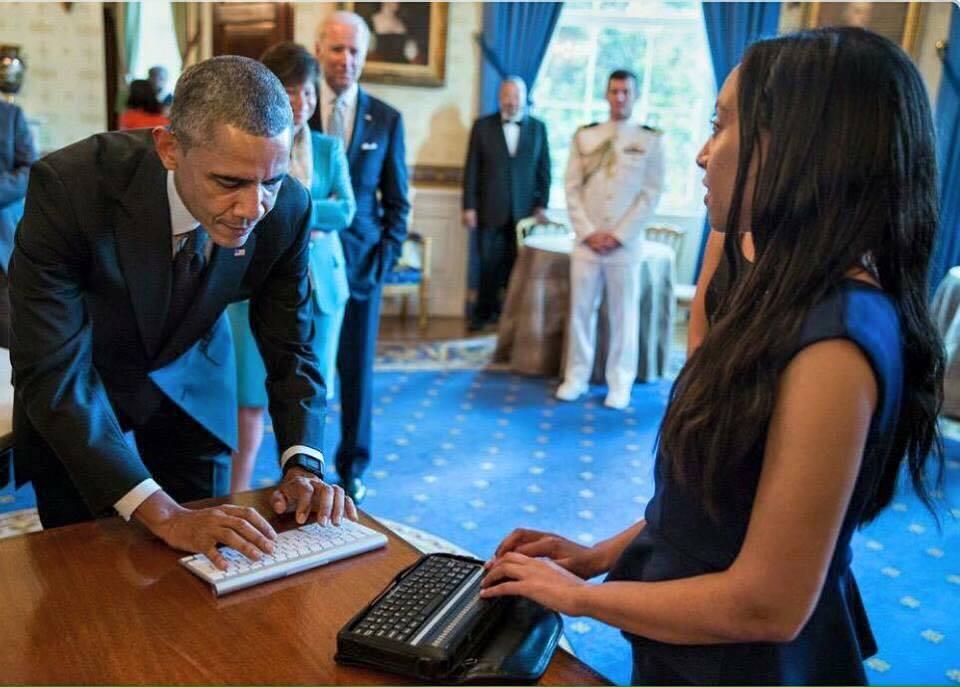 What People Say About Haben
Thank you so much, Haben, for that amazing introduction, and for working to make sure that students with disabilities get a world-class education, just like you have. So please give Haben a big round of applause.
– President Barack Obama
She got out of Harvard, and you know what she's doing? She is an advocate for opportunities for people with disabilities. Because in fact they have enormous ability, and all over the world that ability is going untapped, diminishing their lives and the rest of ours as well. So let's give her a big round!
– President Bill Clinton
I wish to take this opportunity, as well, to recognize you for your lifelong advocacy for people with disabilities, especially for the deaf-blind community. As a teacher and Prime Minister, I am particularly grateful for your work to ensure that students with disabilities have access to the tools they need to thrive at school and beyond. When our society is inclusive, we are all better off.
– Prime Minister Justin Trudeau
Unbeknown to most employers, people with disabilities sparked the creation of many of the technologies we use today.
Through my work as a disability rights lawyer, and my personal experiences as a deafblind woman, I have spent a significant amount of time studying the disability experience. The biggest barriers in the workplace are architectural, digital and social. But employers who remove barriers from their workspaces receive benefits in the form of increased growth and innovation.
Employees with disabilities drive innovation. Disability creates a constraint, and embracing constraints spurs inventive solutions. Our history has numerous examples of people with disabilities leading advances in science, technology and other fields.
In 19th-century Italy, sighted Pellegrino Turri and blind Countess Carolina Fantoni da Fivizzano struggled to find a way to send each other their secret love letters (Braille had not yet been developed). Other blind people dictated their letters for sighted people to transcribe, but the countess could not do that.
After much deliberation, the lovers came up with a tactile solution: one of the first working typewriters. By treating blindness as a design challenge, they developed a revolutionary method for producing print by touch. Today, millions of people produce print through the touch of a key, and some of the fastest typists are touch typists.
People with disabilities are uniquely positioned to develop solutions that advance technology. The career of Vint Cerf, one of the fathers of the internet, highlights this point.
Mr Cerf is hearing-impaired, and his disability influenced his work developing the internet. Back in the 1980s, […]
Maxine, the  little legal rebel, is on the cover of the ABA Journal! It's America's leading legal affairs magazine. ABA journalist Stephanie Ward wrote this wonderful article about my disability rights work.
Image Description: Maxine, a German Shepherd guide dog, sits front and center. Around her neck is an orange bandana that says, "Legal Rebel." Haben, wearing a matching orange dress, sits on a park bench next to Maxine. Text along the top of the photo reads, "ABA Journal," and on the bottom right corner, "Inside, Suing for Equal Pay, Saving, Keeping Time, Interpreters in Peril, Private Prison's Return." Photo by the ABA Journal / Tony Avelar.